For years my usual crash pad in Paris was on Avenue de Saxe in the tony, if sleepy, 7th arrondissement. My good friend Anthony had an apartment there and was generous enough to let me crash on his couch and use his mini-PA system for gigs. Avenue de Saxe touts a direct view of the Eiffel Tower. It's quite stunning and Parisien.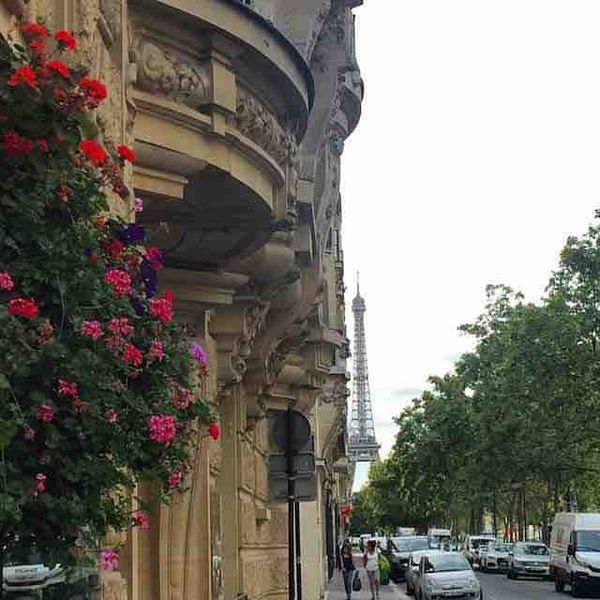 One of the metro stops I used most frequently was the Pasteur station, which is nearby in the more working class 15th arrondissement. (Pasteur is one of the metro stops that still has those cool, historic, art-nouveau "Metropolitain" signs over the stairways.)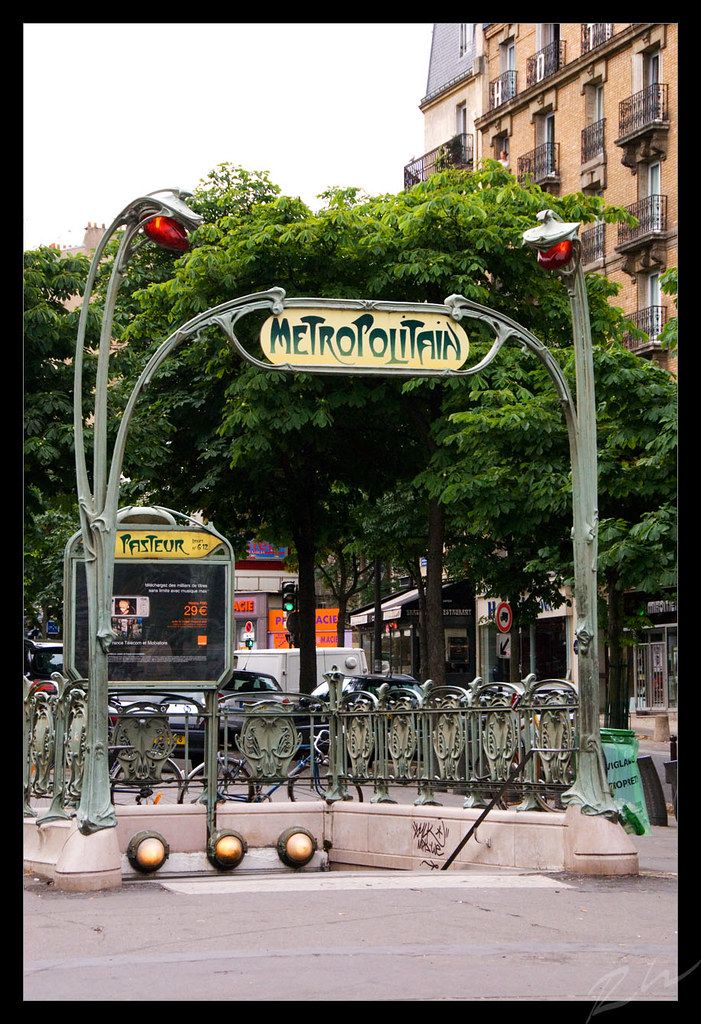 Directly across the Pasteur metro sits a tiny brasserie called "Au Metro". It looked very much like a locals bar - old and very French. Au Metro hadn't fallen victim to re-gentrification and the modernization that was assailing any cool bar that kept its ambience from say, the 60s or 70s. I knew at some point I had to go in.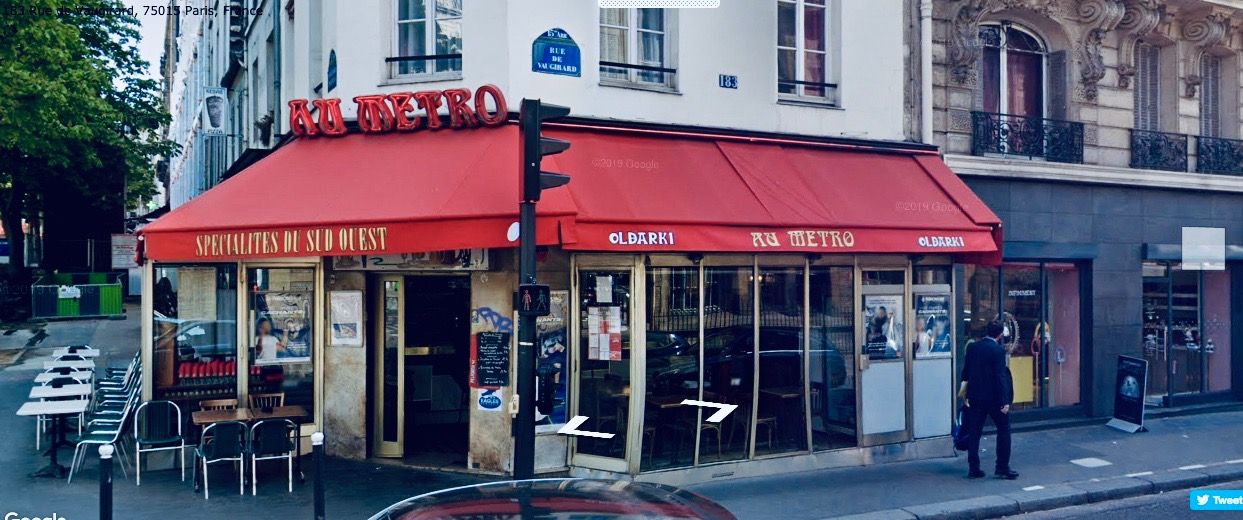 I asked my friends in the area if they had ever gone, but no one had. Some said they thought it was a sports bar. Early one evening I finally darkened the doors of Au Metro - a sports bar, indeed. Everyone, I mean everyone, was wearing a jersey. The walls were filled with Rugby memorabilia. It was crowded. I wasn't wearing a jersey and stuck out like a sore thumb. That was okay, I just wanted to have a beer and take in the atmosphere. I was nursing a 1664 lager ("une seize") at the bar when two patrons, who seemed to know the bartender, ordered a round. One said hello to me and I said hello back. They asked if I'd ever been to this bar before. I laughed and said no. They spoke a little English and I spoke a little French. A broken conversation ensued and Jean-Luis and Jean-Paul refused to let me buy a single round the rest of the evening. The beers kept flowing and the broken conversation inevitably led to Lance Armstrong since I was an American and had told them I was raised in Texas and Armstrong had won yet another Tour de France (this was Feb 2006). Jean-Luis and Jean-Paul told me that Lance was doping, without question. I told them I didn't think so, he'd been tested so many times. We agreed to disagree. They were very cool guys. All these years later, I still wish I could tell them I stand corrected. And buy them a round.